Star Sign out October 6th. Pre-save now!
https://linktr.ee/romanxaround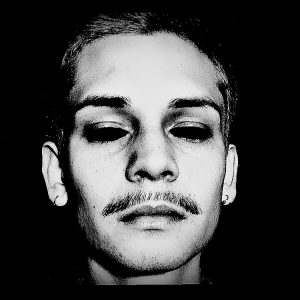 Roman Around began as a solo project for California musician Roman Rivera (they/them). Growing up in Fresno, CA with many musicians around as friends and family, the multi-instrumentalist first gravitated towards drums. Roman began writing music while playing in various bands between 16-21 years of age. Beat making, singing, guitar, and drumming became the driving force behind the making of their music, and with these skills, wrote and produced their first beat tape in 2021. Now fronting a band, they will be releasing their debut Album in late 2021, early 2022.
Currently enrolled with 21 units at CSU Fresno, working as a music teacher helping 60+ kids a week, they're hoping to also make something of a solo music career. Roman Hopes to be bringing the "around" part of the name to much of California on a summer 2022 tour.
Follow on Instagram, TikTok, Facebook, at @romanxaround and on Spotify and apple music at 'Roman Around'.
Roman Rivera – Vocals/Guitar
Luke Schafer – Drums/percussion/MIDI
Justin Vogel – Bass/Keys/Vocals
Chevas Vandel- Keys/Vocals